Have you been enjoying the Stitch Together Official 2022 Stitchathon? I certainly have! It's been my favorite project all year.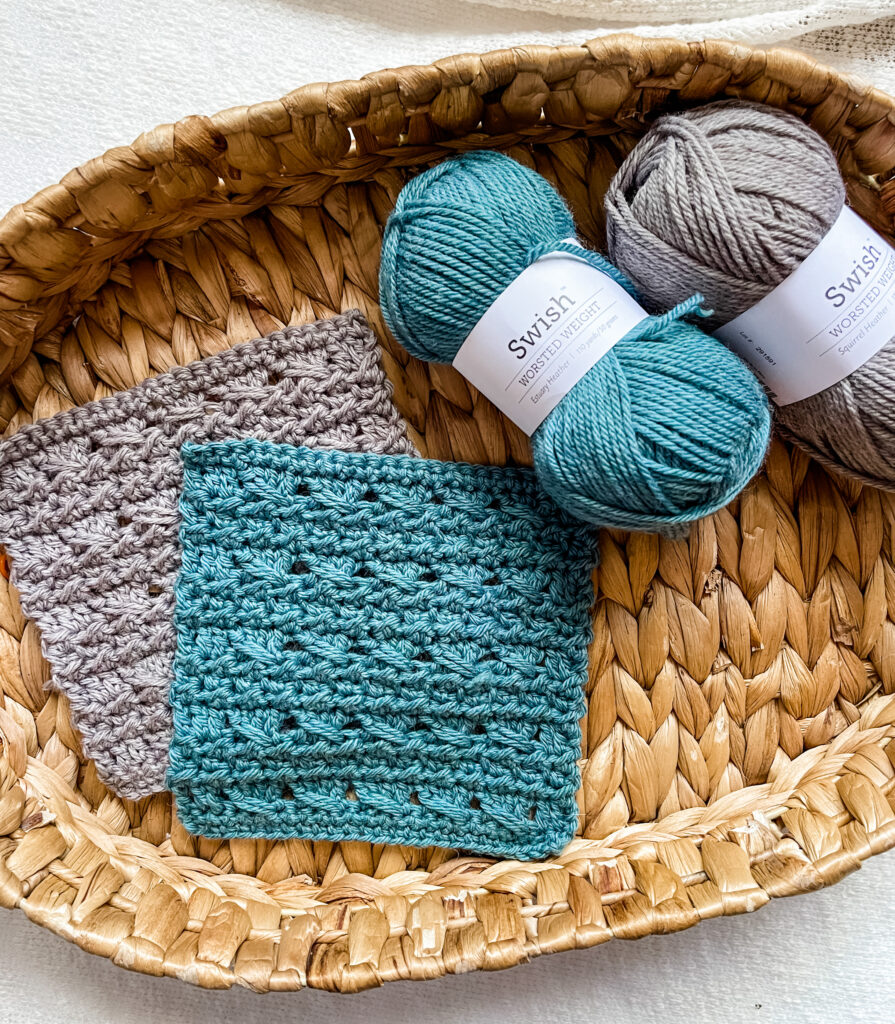 If you haven't heard of it yet, the 2022 Blanket Stitchathon is a year long mystery CAL!
If you've ever done a mystery crochet along, this will all probably be pretty familiar to you. If you haven't – no worries! This project is super easy to catch up on. Stitch Together is a crochet along group on Facebook that hosts CALs to our over 4,000 members! It's a great community full of yarn lovers and one of my favorite places to hang out on Facebook. Rather than hosting multiple crochet alongs in 2022, we decided to host one mega crochet along! Enter the Blanket Stitch-A-Thon. Every three weeks a new square design is released, and participants make 4 of each square. At the end of the year, we'll seam them together for one blanket!
Each square is hosted on the designer's blog, or you can grab one PDF that is updated with each square for the ultimate convenience. The PDF is available exclusively from WeCrochet.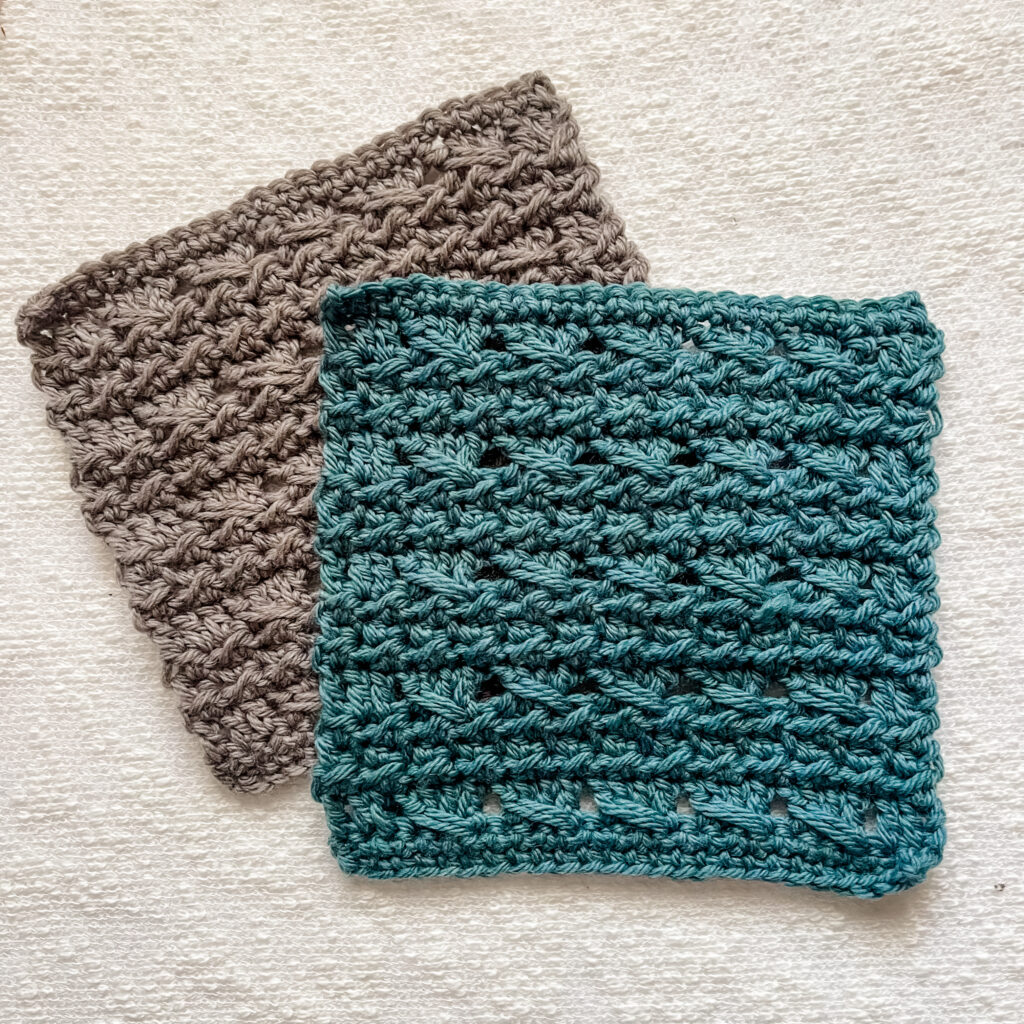 While you're there, be sure to pick up some worsted weight yarn for your blanket. I used Swish Worsted in Squirrel Heather, Nutmeg Heather, Conch, and Estuary Heather. As we get closer to to the end I am getting so excited to see it all come together!

Some other good worsted weight yarns are Mighty Stitch and Brava.
For this square, I wanted to make something simple but with loads of texture. I combined several simple stitches in a patte
This square is worked bottom up, in back and forth rows.
When working slst, try to make them at a looser gauge as you will need to be able to work into them in subsequent rows.
Turning ch(s) do not count as a st.
Long double crochet – Yo, insert hook in indicated st or row, pull up long loop on hook, (yo, pull through 2 loops on hook) 2 times.
Pattern (make 4)
Ch 26
Row 1 (RS) – Sc in 2nd ch from hook and each ch across, ch 1, turn. <25>
Row 2- Sc in each st across, ch 2, turn.
Row 3 – Dc 2, *sk 1, dc 3, long dc in skipped st*, repeat from * to * four more times, dc 3, ch 1, turn.
Row 4 – *Hdc 1, slst 1*, repeat from * to * until one st remains, hdc 1, ch 1, turn.
Row 5 – Repeat row 4.
Row 6 – *Hdc 1, slst 1*, repeat from * to * until one st remains, hdc 1, ch 2, turn.
Rows 7 – 18 – Repeat rows 3 – 6.
Row 19 – Repeat row 3.
Row 20 – Sc in each st across.
Fasten off, weave in your ends. Block your square (if necessary) to make it 7″ x 7″.